🔥💰 Hungry for hot food and cold, hard cash?
Happy Monday! Hope you had a great weekend, and if you've been in a heatwave like I'm in, hope you're staying cool and safe.
Have you signed up for Acorns and/or Webull, yet? If not, now is the perfect time for you to do so! Acorns is running ANOTHER great promotion, and I'm offering a deal to my buymeacoffee subscribers that you (hopefully) can't pass up.
Acorns:
I need TWO people to sign up through me for Acorns this week and deposit $5 no later than 7/2/22. You must live in the US and have never signed up for Acorns before. Open your account, provide the KYC info Acorns asks for to verify your identity, deposit $5 into your Acorns account and leave it in until we receive our bonuses (typically takes 2-3 weeks). Do this and I will pay you:
$75 to my first two successful signups once I receive the big referral bonus (which is $500 plus 3 months of free Grubhub+ membership, $30 value).
If I don't get two successful signups, I will still pay my first successful signup $25!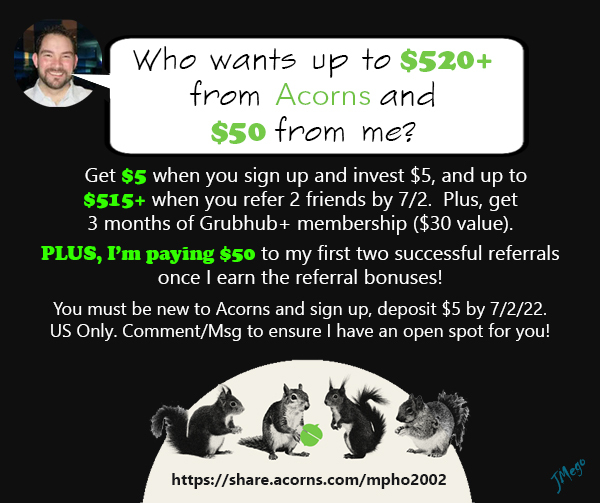 Webull:
It's the final few days of this month's great Webull promotions and, today only, I'm paying $15 for up to 9 successful signups, and another $10 to the first two people who deposit one penny!
For the $15, you just need to sign up and open a brokerage account. No deposit required. You must live in the US and never have signed up for Webull before.
For the $10 deposit bonus, you must initiate the penny deposit as soon as your account is approved. You must also be one of the first two people to do this today.
In addition to the pay you'll get from me, you'll get two free stocks from Webull when your account is approved ($6+ minimum value) and a total of six free stocks when you deposit a penny no later than 6/30 ($34+ minimum value, in total).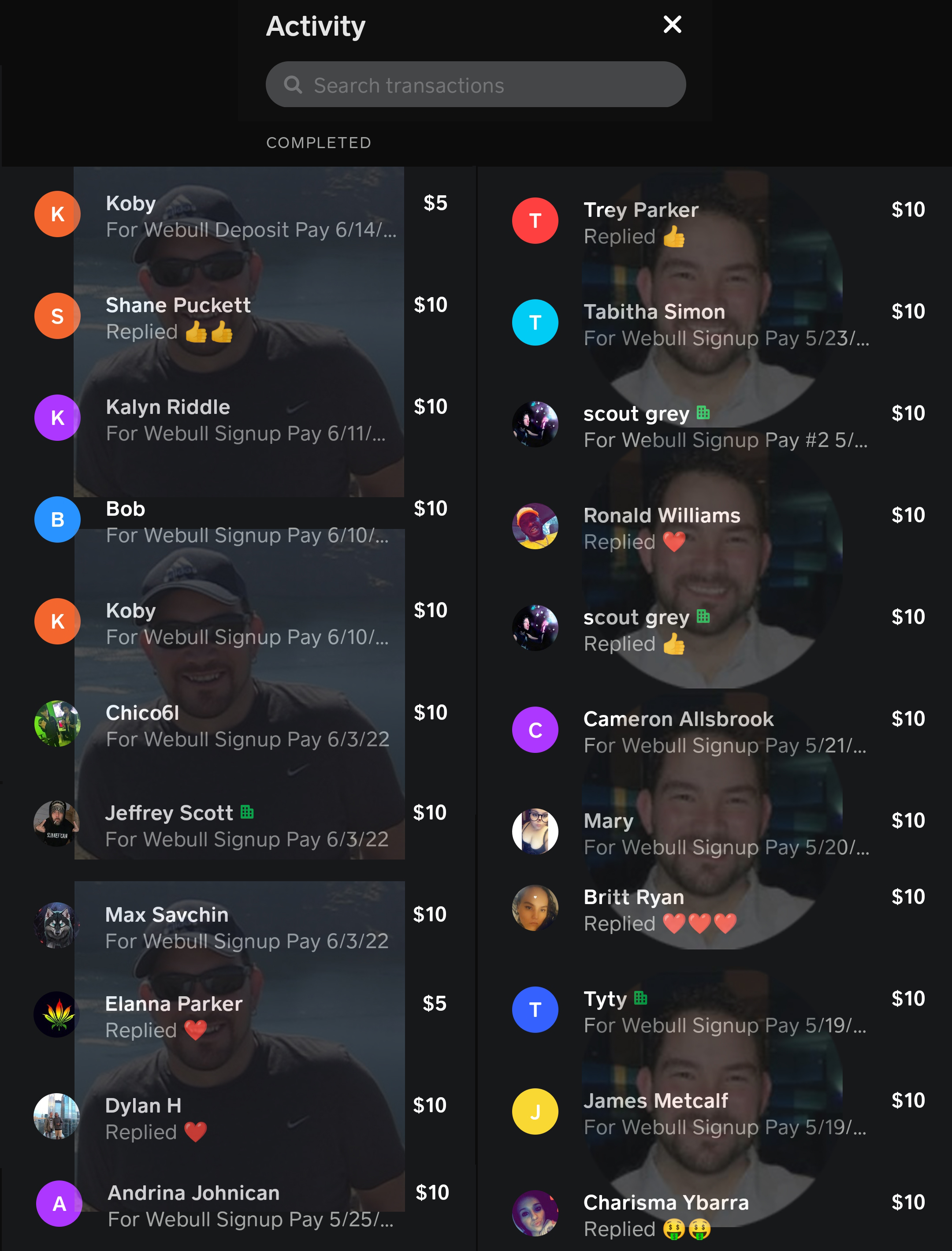 Time is of the essence for both of these offers! If you're interested, you MUST email me at [email protected] to ensure I have an open spot.
While these are the only two apps I'm paying for this week, I have over 100 legit and lucrative signup bonus opportunities for your consideration. Please visit my primary list for current bonuses and info on all of them.

Check out my profile, where you can follow me and find my latest posts! You can also find more of my referrals at https://invt.co/@johnmego . And if you haven't signed up for BuyMeACoffee and/or Invitation yet, please use my referral links below to sign up:
Enjoy this post?

Buy John Mego a coffee