💡 TIPS OF THE DAY
---
📝 NOTE: This post features the best possible iCloud option. Time will tell how it plays out. For now, I suggest enabling this (as it beats the alternative in security for iPhone). iCloud post geared towards iPhone owners.
---
☁️ iCLOUD USERS
It's been a long time coming, and it's finally here:
Apple rolling out end-to-end encryption for iCloud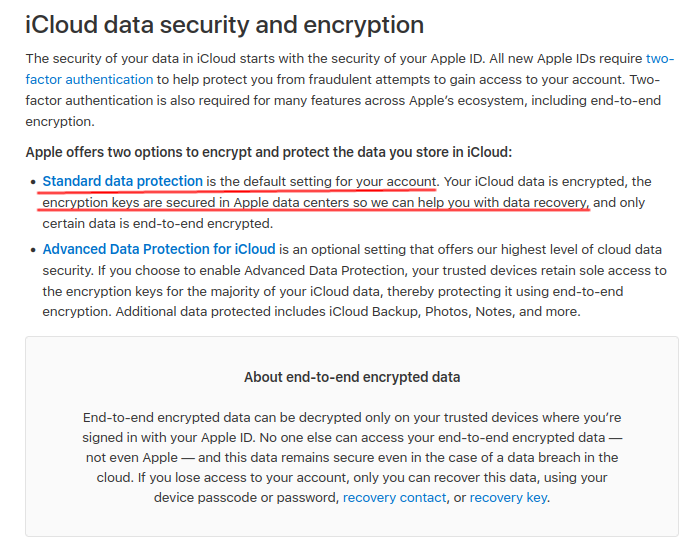 🔓 Previously, key escrow made keys available to Apple (helping you recover data), and those applying valid legal requests.
In short, enabling Advanced Data Protection for iCloud means you, and you alone are holder of your keys.
DOWNSIDE: not as much help when it comes to recovering lost data.
SECURITY TIP: to take advantage of end-to-end encryption, enable Advanced Data Protection for iCloud.
---
📝 RESPONSES AREN'T ALL ROSES 🌹
Of course not everyone is happy to see end-to-end encryption for iCloud.
Law Enforcement for one, is upset about alternatives to key escrow.
More old fashioned investigative police work, and a little patience required.
Everything has a consequence. May also lead to more frequent use of Pegasus.
---
☁️ CLOUD ALTERNATIVES
If still hesitant, you may like to run your own Cloud server. This is what I do, and recommend to those who need higher security.
This is best done with your own hardware (even a sbc).
Though not everyone has experience to make this as an option (though I ve made it easy with RTPBOX support gift in "extras", includes hidden service Nextcloud, automated setup + more)
TIP: Other services like Mega do exist (I use this for hosting Linux img's)
---
🖥️ SELFHOSTING OPTIONS
Nextcloud (based on Owncloud)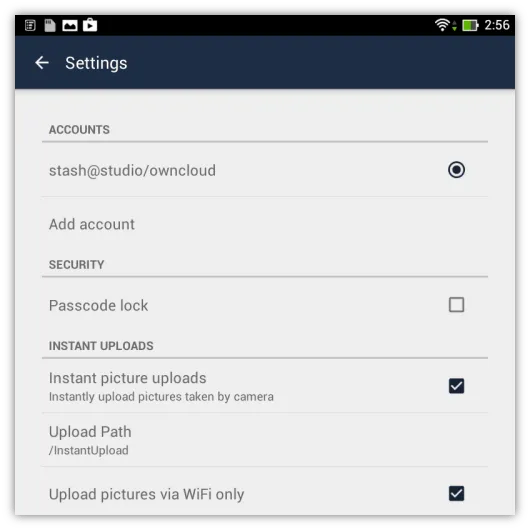 ---
FINDING RASPBERRY PI
There are many alternatives, but for those who have little to no experience with single board computers, Raspberry pi is still the easiest path to start out (yet you will likely learn more about hardware trying alternatives).
RPI LOCATOR
This is pretty cool. Visit rpilocator to keep an eye out for affordable Raspberry Pi boards.
Sometimes they aren't the latest, but Raspberry Pi 3 is suitable for most projects (using one as a router / pihole).
---
🔐 ENCRYPTION / HUMAN RIGHTS
Rights are not lost overnight, but instead, slowly chipped away over time.
When it comes down to it, 🔒 security should always be prioritized over 🔓 investigative shortcuts.
Consider how many people are involved in essential infrastructure.
Security should never come with compromises. Should personal data be less secure by default?
There are other means of investigation beside device / encryption backdoors.
Countries making laws against secure encryption are less secure by default, and less trusted by nature.
I wouldn't trust my own data in such places.
Why would a major corporation trust their data where such backdoors exist (goes for any countries enforcing weakened / backdoored encryption requirements)?
---
ACTIVISM
Fight for backdoor-free end-to-end encryption.
Only one thing is certain: The world will change.
It's up to us to make the world we want to see.
No matter how powerless one may feel: we all play a role. Everything we do makes a difference. Even if we can't see it at the time, our repetitive actions have real power. It may take time, but with enough time, you can accomplish nearly anything. Every ripple we make builds the wave. 🌊
Collective action created the world we live in today.
Collective action is creating the world of tomorrow.
It's up to all of us.
Whether we actively play a part or not, the future is in the hands of those behaving as players.
Are you a "player" (or on the sidelines)?
---
See you soon. 😎
---
💡 🔗 SHARE THIS TO HELP THE BLOG / SPREAD AWARENESS
---
What are your thoughts on this?
💬 SHARE IN THE COMMENTS: