Ballpoint Adventures 8/4/22 Gun-Hugging Snowflakes
Hm, who could Billy and Barbie be talking about in their latest comic?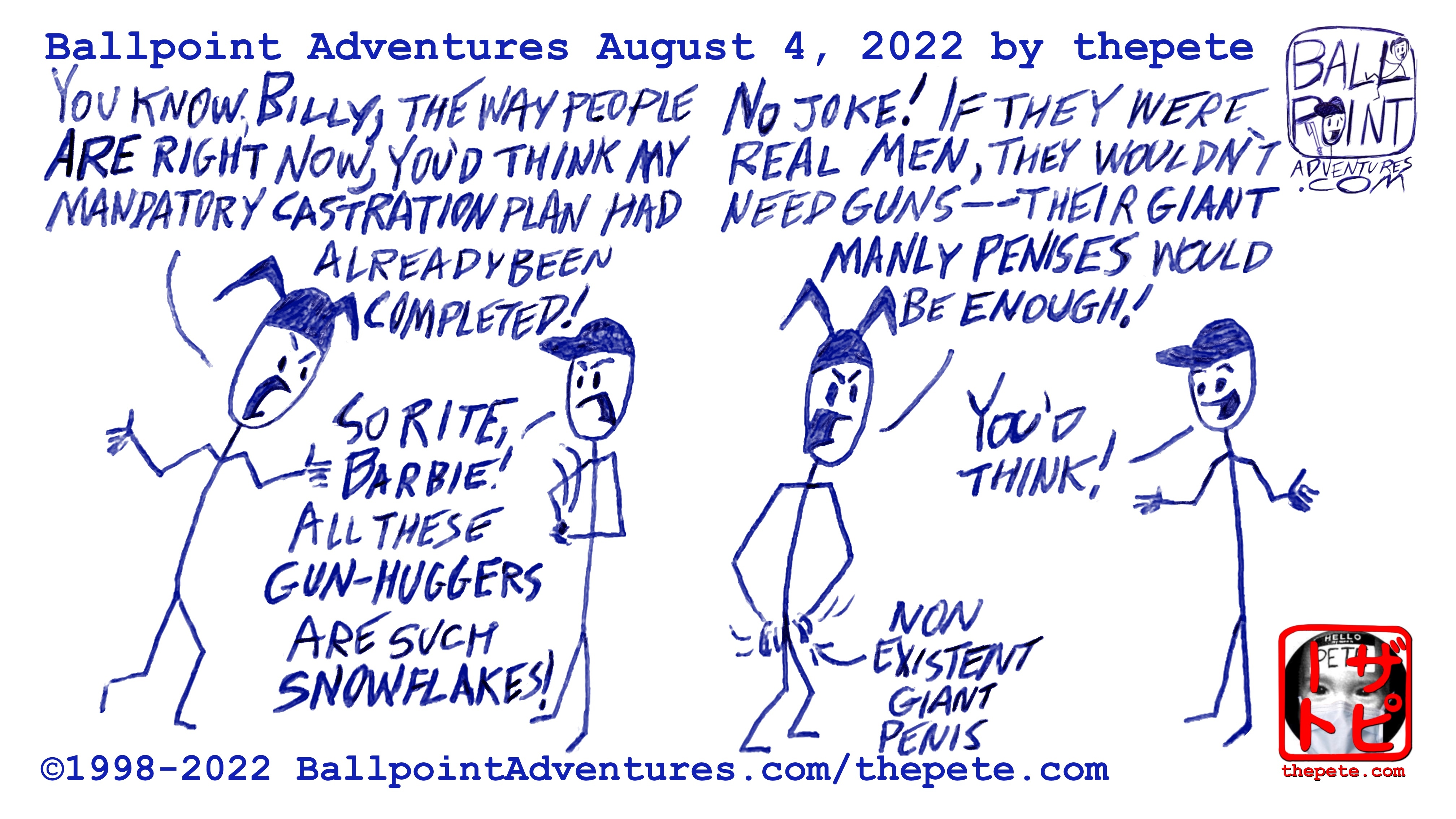 Oh, I guess it's a little obvious! 😅
Speaking of obvious, everybody's gotta eat! So, please get a membership here or a paid subscription on the Ballpoint Adventures Substack! Help me avoid starvation and homelessness! Thanks!
Enjoy this post?

Buy thepete a coffee