John is an obsessed creep. Apparently, he's going to spend his remaining days on Earth as an obsessed cyber-stalker. He's had four years to mess with me. He had me cancelled from Dark Matter and still he persists. I decided to capture the essense of this perverse Internet weirdo in art.
This piece is on a large sheet of masonite. I've used acrylic and charcoal so far. I plan to go full multimedia and include materials cropped from the lawsuit I filed against him.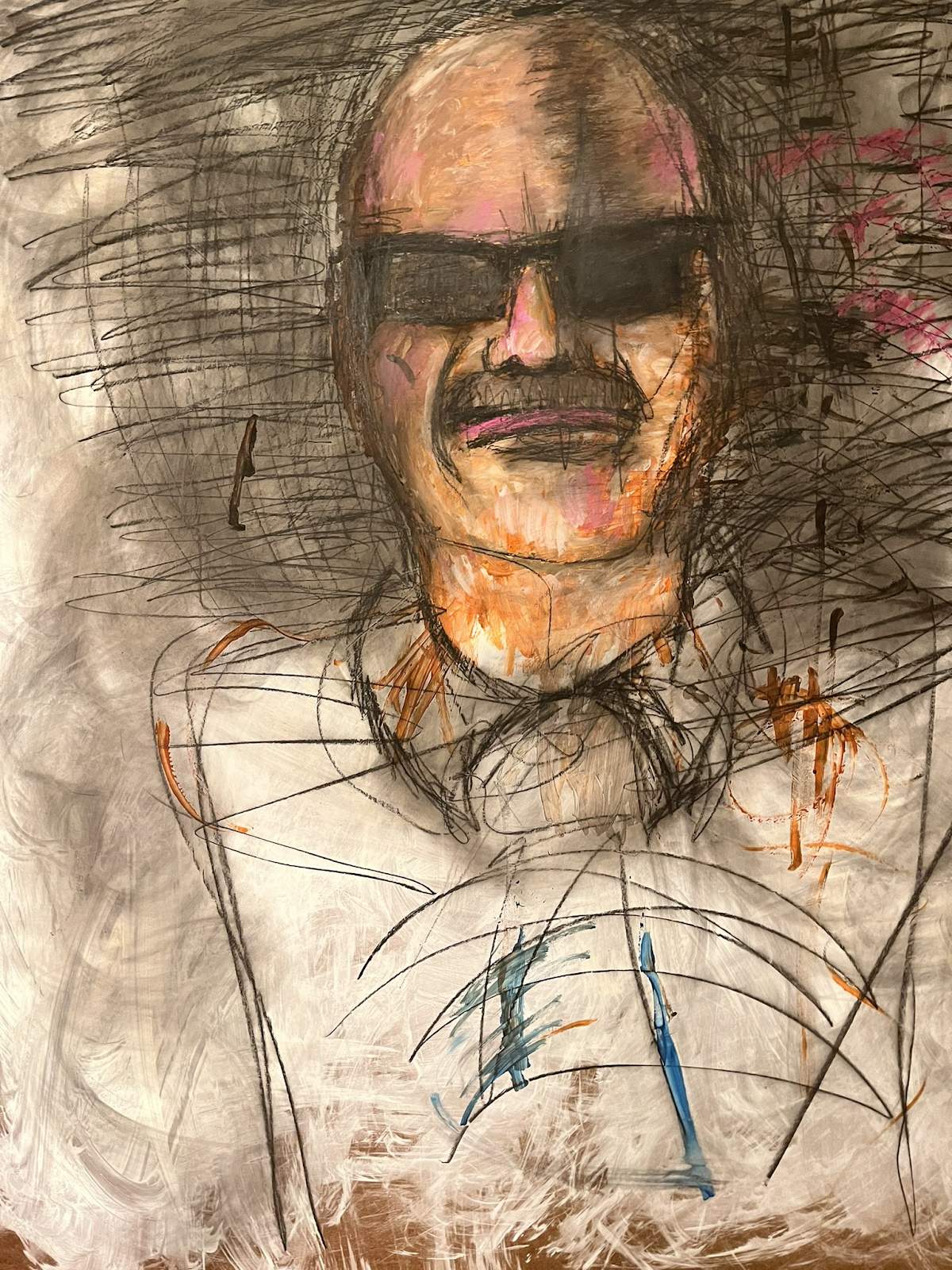 It's clear I have a stalker for life and I'm resigned to it. It's cool. He's not going to be around for more than ten or twenty years so I'll outlive him, which means I do win in the end.
Unless, that is, his intentions are homicidal.
I'll post updates on the work as I go.
Tim Ozman
IPR, Host