Why Creators choose Buy Me A Coffee over Ko-fi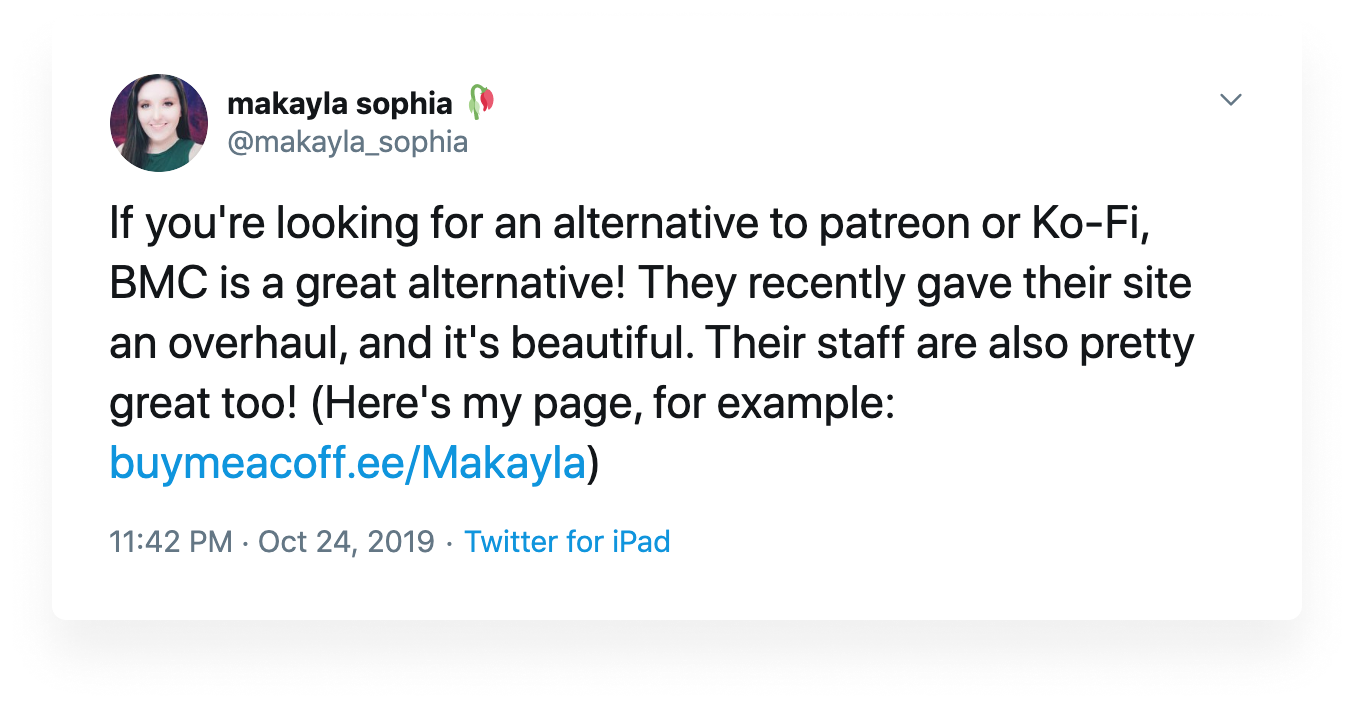 Buy Me A Coffee is a free, fast, and beautiful way to accept tips and monthly support from your audience. You can also share supporter-only posts, sell digital downloads, set goals, and more! Best part - all of these features are available to all, and we never ask you to pay a monthly fee to unlock a feature!
Free, and for all
By opening up all features for free, we make money only when you do. By charging a reasonable transaction fee (5%), we make sure it's in our best interest to help you make money and give a delightful experience for your supporters.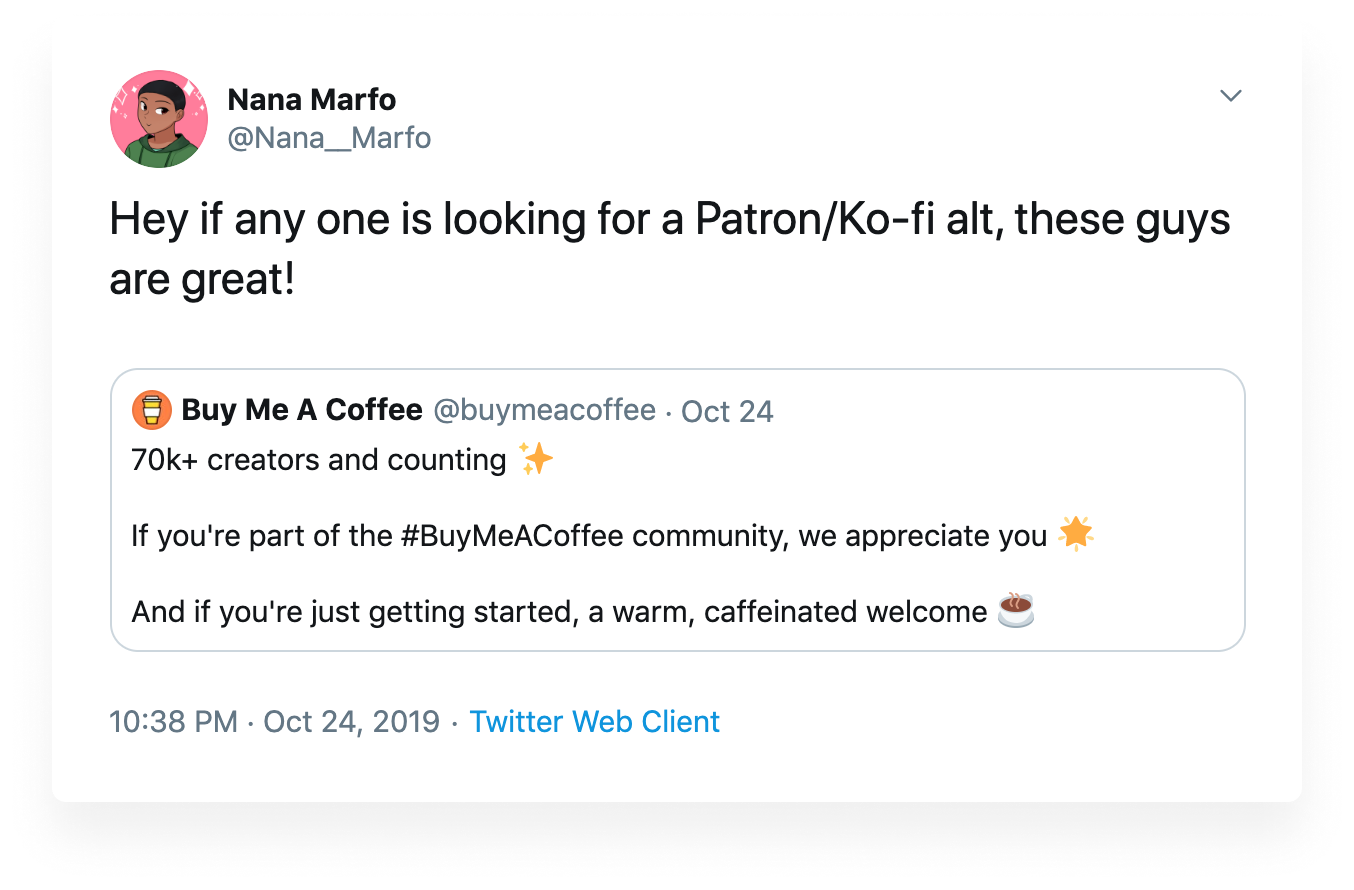 Creator-friendly and we mean it
Buy Me A Coffee is built by a bunch of folks who are creators themselves. Our founders lived on a moderate Adsense income from their blogs. $300 is what you pay for a gym membership in San Francisco (looking at you, Equinox); but in many parts of the world, it is good enough to make a living. We get what every coffee means to you ✊
PayPal, Apple Pay, Credit Card - you name it!
We go to extreme lengths to make it easy and fun for your audience to support you. They can leave you a positive note and support you, all in less than a minute.
Instant payout
There is no hold or minimum threshold. Once you've linked your PayPal or Stripe with Buy Me A Coffee, you'll get paid instantly.
We're big proponents of creators having their own agency and access to the financial support they receive from their fans.